Welcome to eBarina.com
---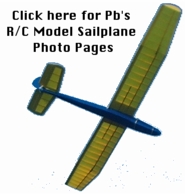 ---
Click Here for Pb's Weather Site
Click Here for the Tripoli Wisconsin High Power Model Rocketry site I am the webmaster.
NEW!Click Here for Ricks Snow Work pix
Click Here for Ricks Taos Home pix
Old Stuff:
Click Here for Cancun, Mexico vacation photos from January 2003
Click Here for Cloud 9 on Lake Michigan June 2002
Feeder Cam

Click Here for SNOW photos
Click Here for Sailplane photos from September 15, 2002
Click Here for Sailplane photos from August 5, 2002
Click Here for Rocket photos from July 27, 2002
Click Here for Rocket photos from July 2001
---
photos copyright
Brik and Zuma
Here is a 3-D photo from the summer of '93 when Zuma was a puppy.

The BIG one below is set up for cross-eyed viewing, i.e. you have to get your right eye to look at the left image and your left eye to look at the right image. When you free view it, you'll "see" 3 pictures, and the one in the middle is in 3-D. When freeviewing, ignore the left and right "ghost" images. It is also possible to cut an aperture in a piece of cardboard to help you view it. The cardboard aperture serves to block the right image from the left eye and the left image from the right eye. Check out my "Rocket Photo Pages" for more viewing hints, and more practice.
Cross-Eyed Viewing (easy)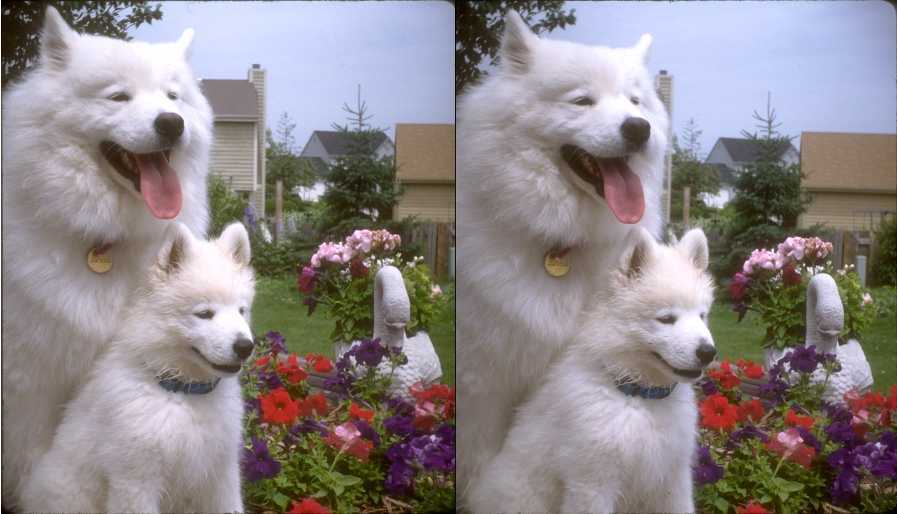 ---
click on this picture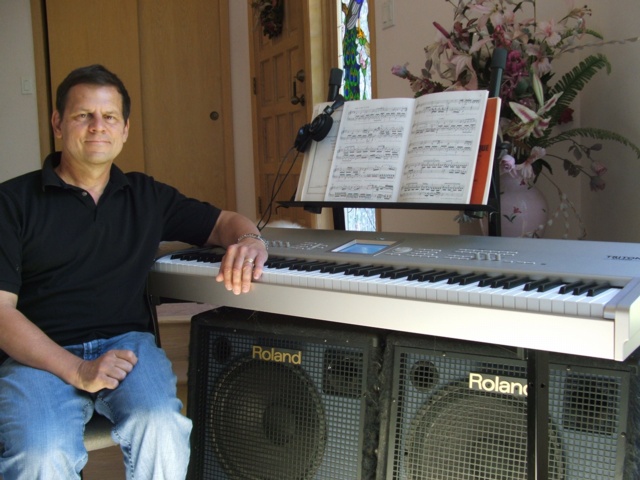 click on this picture
---
Wow! is this an old picture:
Note: Only one of these is "digital". The other three are just "old thangs"...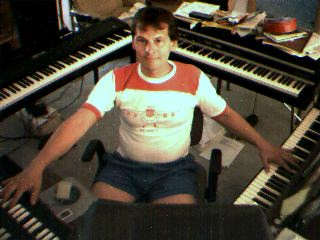 ---
V3.0, 5/11/2009, 15:30Z Pb